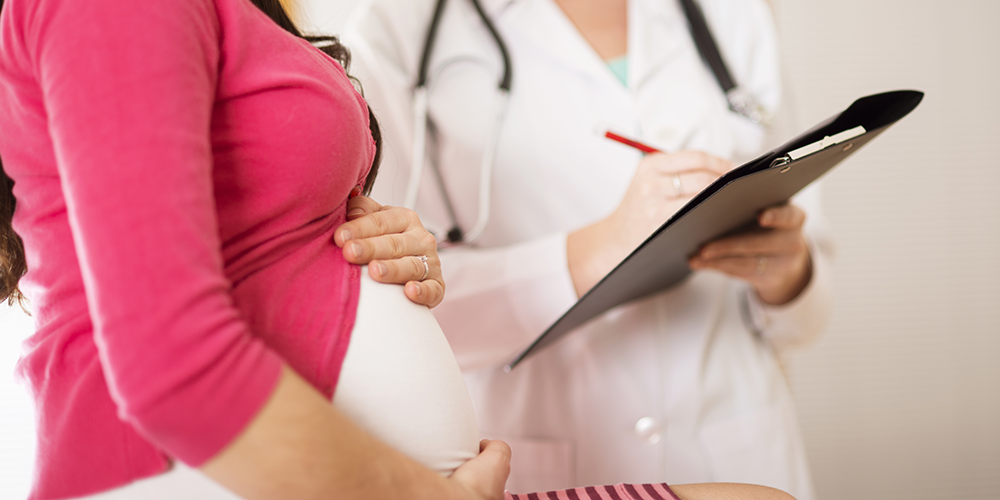 Here are some abortion alternatives when it comes to a crisis pregnancy.
It would be an understatement to say that it can be a scary situation when a woman discovers she has a crisis pregnancy. Perhaps the father of her child is someone she doesn't love. Or perhaps, she loves the birth father but he decides not to stay and help her raise the child. Or perhaps she feels that she cannot raise a child and pursue a career at the same time. Whatever the case, the feelings of aloneness and abandonment can be overwhelming in a crisis pregnancy. Choosing what to do next can be an excruciating decision. But rest assured, abortion is not the only choice a woman has. There is hope. There are other viable abortion alternatives:
1) The Adoption Option
Adoption is a beautiful option. Adoption is a legal measure which transfers parental rights from the biological parents to the adoptive parents. In some cases, a pregnant mom may be able to have significant input into which family she will place her child. For other cases, a pregnant mom may be able to have an open adoption, which allows the birth mom to have limited contact with their child, even after parental rights have been severed. In any event, you have the opportunity to create a life plan for your child. Better yet, by placing your child for adoption, you bless another family with your child. There are about one million prospective adoptive parents who would love to have the opportunity to adopt a child. Your child is no mistake. Your pregnancy may be unwanted, but, rest assured, your child is not. Consider adoption. (Seek legal advice should you choose this route). You can also visit Adoption.com/unplanned-pregnancy for more help with your unplanned pregnancy.
2) Guardianship
If a pregnant woman is unable or willing to raise the child properly on her own, guardianship may be another alternative to abortion. Guardianship is a legal measure, approved by the courts, where a parent turns over custody to another responsible adult who will care for that child. A guardian has the power to decide health matters, educational matters, and personal matters for that child.
Guardianship may be temporary or permanent. Temporary guardianship may be granted if parental rights have not been involuntarily severed. With temporary guardianship, the birth mom still retains parental rights, still has visitation rights, and may petition the courts to end guardianship should she feel that she is now in the position to raise the child. Permanent guardianship may be granted to another person if it is proven that abuse, neglect, or abandonment has occurred by the bio mom. For more information, click here.
(Seek legal advice should you choose this route.)
3) Keep your child. Raise your child. With help.

If a young lady chooses to keep her child, she is in good company. About 80% of women who are faced with a crisis pregnancy decide to keep the baby and raise that child herself. But she doesn't need to do it alone. Even if the father leaves, you'd be surprised at how many people come forward with assistance. The young lady does not need to do it alone; help from extended family, the faith community, or the general community at large is there to help. People are ready, willing and able to help, unconditionally and without judgment. You may also be interested in these resources should you be interested in parenting your child.
4) Safe Haven Programs
This is a very controversial option. And I would not suggest this unless you have absolutely no other choice. This is where a mom leaves a newborn at a certified, designated Safe Haven location where they take care of your baby. You can do this anonymously, without threat of prosecution for abandonment. See below.
"A distressed parent who is unable or unwilling to care for their infant can give up custody of their baby, no questions asked. They must simply bring the infant to a safe haven location and make sure they locate a person to give the child. As long as the child shows no signs of intentional abuse, no name or other information is required. The specific locations and maximum age of the child varies from state to state. You can find the details of for your location by using our Safehaven Finder. It's safe. It's anonymous. You do not need to tell anyone."
Being aware of multiple options empowers women. Culture and society have told us that there is only one choice: abortion! This is not true. There are many, many alternatives when facing a crisis pregnancy. Choose the alternative that is best for your baby. This is true freedom of choice.
Are you considering placing a child for adoption? Do you want more choices with your adoption plan? Do you want to regain more control in your life? Visit Adoption.org or call 1-800-ADOPT-98. We can help you put together an adoption plan that best meets your needs.