Discovering that you are pregnant unexpectedly can be a shock to most women. Fear can grip you. A fear of rejection, scrutiny, and fear of being judged is a real reality. A lack of pregnancy support is one of the biggest fears of women who are facing a crisis pregnancy.  But after the shock and fear wear off, a decision has to be made about how to care for yourself and the child you are carrying. Below are a few resources for women who need support in a crisis pregnancy, regardless of whether you're choosing to parent or making an adoption plan. It is not exhaustive, by any means. But it is a start.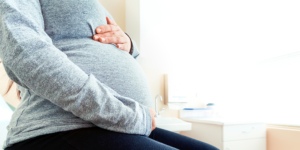 1) Pregnancy Resource Centers
A Pregnancy Resource Center, also known as a Crisis Pregnancy Center, focuses on the pregnant woman as well as their preborn baby. Some of their services may include:  free pregnancy tests, parenting classes, prenatal development classes, counseling, free STD-testing, life coaching and free supplies such as diapers, baby wipes, etc. These centers give you full information on what to expect in labor and delivery and beyond. These centers respect you as a person and will be there for you regardless of what you decide to do. They may even provide post-abortion counseling if needed. These centers have programs for Dads as well if he is still involved. Some centers may even provide free ultrasounds so you can see you're your baby. All of these centers perform these services free of charge. Click here for more information.
2) WIC
WIC (Women, Infant, and Children) is a free, federal program that serves women and their children, ages 0-5. This program focuses on health and wellness. It provides vouchers for cereal, dairy products, cheese, fruits, and vegetables. It also provides formula for infants.  This is meant to supplement normal groceries, not to replace them. WIC also has a prenatal program that will help you while you are pregnant with things like prenatal vitamins, free check-ups, etc.
3)    HEAD START
Head Start is another free, federal program that promotes health and education for mom and child. It has traditionally served children ages 3-5, but of late it has served children 0-5 and pregnant moms as well. This program is helpful especially to teen moms and to first-time moms. In some states, Head Start has a home-based program, where representatives can tailor personalized services.
The worst thing you could do in a crisis pregnancy is nothing. Remember, you are not only seeking help for yourself but for your baby as well. There is support out there, whether privately or publicly. Get a trusted friend or family member to help you track down these resources. The three I've mentioned are just a start. Do your homework and know that you are not alone.
Are you considering placing a child for adoption? Not sure what to do next? First, know that you are not alone. Visit Adoption.org or call 1-800-ADOPT-98 to speak to one of our Options Counselors to get compassionate, nonjudgmental support. We are here to assist you in any way we can.